Andrew Arsenault developed his passion for professional audio-visual services by teaching music to children and performing with his band.
Andrew lives in the city of Moncton. He has always been fascinated by sound, music and technology. Over the years, he has produced and recorded music in studio with various artists, in addition to working in stage management and audio engineering.
Andrew has been leading our audio-visual services for a few months now. "The Telecon Enterprise team was interested in my experience as a technology specialist so they created a new position that would allow me to grow within the company. They recognize my strengths and continue to encourage my professional development". It was the challenge of building a department and being recognized for its strengths that led Andrew to accept the offer to develop the audio-visual services at Telecon Enterprise.
"It's great to work for a company that pushes professional development and involves us in the strategic plan for the years to come," says our AV specialist. In fact, he also says one of the reasons he pushes himself is the company's deep respect for work-life balance.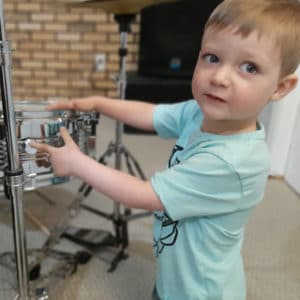 One of his most notable projects was to provide a high-performance web conferencing solution to a First Nations community. Restrictions caused by COVID-19 made it difficult for band members to meet for referendums, board meetings and special initiatives. "The community can now broadcast the conference online from the Community Center with high quality audio/video. The Band is now empowered to managed live conferences by themselves from the safety of their homes.". Andrew is very proud to have completed this project and to be able to help communities across Canada.
Andrew believes that the advantage of Telecon Entreprise is to offer future-ready services. " We are committed to delivering quality work, expandable options, and future proofing. Forward thinking is our superpower. ".
Joins us in congratulating Andrew for his hard work and dedication.