Daniel Noiles, Senior Operations Manager for our Unified Systems Group (USG) subsidiary in Western Canada, is a very tech savvy man who loves the outdoors, camping, dirt biking and tinkering in the garage.
Dan has been in the connectivity industry since the beginning of his career and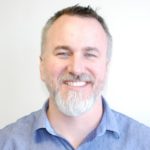 has been working for USG for more than 7 years. Since Telecon acquired USG and integrated USG's services within the Telecon Enterprise portfolio, he has been promoted to Senior Operations Manager. He is currently based in the Calgary office. Being a dirt bike enthusiast, he enjoys living in a city where it's possible to escape in nature in less than 30 minutes.
What Dan enjoys the most about his job is working closely with different Telecon Enterprise teams across the country. He loves being part of company that has a national service offering and he masters the art of remote teamwork. Collaboration is key for Daniel: "The Telecon Enterprise subsidiaries include a diverse group of very experienced industry leaders who are open to collaboration and sharing to better service our customers. It's a real privilege and a pleasure to work with and learn from them every day." As a Western Canada leader, Dan is deeply involved with the CAREERS – The Next Generation Program. This organization connects employers with talented, dedicated and motivated students interested in learning more about an employer's business. Dan makes it his mission to share his passion for what he does with the students. He's proud to say that an intern from this program has been part of his team for the last two years. For Dan, a good leader is someone who shows willingness to listen and is open to discussions with his team members.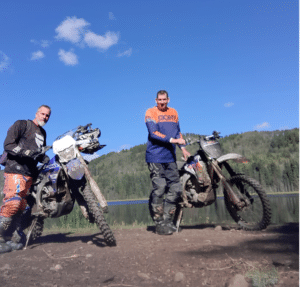 He believes Telecon Enterprise's key differentiator is its experts' knowledge and know-how. These experts have a forward-thinking approach that allows the company to evolve and grow constantly to better support businesses dealing with a rapidly changing technological ecosystem. This innovation mindset is also a plus to guide and support customers in their connectivity journey, like the integration of the Internet of Things in their operations.
He is particularly proud to work on projects like the MacKimmie Tower, owned by the University of Calgary: "This project was a great opportunity to work with the Custom Electric Team. It was our largest commercial GPON installation, delivered in an extremely innovative net carbon neutral building. It's fun to pass this building when I'm walking around town and think that I've had a chance to have a positive impact on the environment and our region." To learn more about this project, click here.
We would like to thank Dan for his amazing work and for being a great ambassador for Telecon Enterprise and USG.