Danny Beauregard, foreman at Telecon Enterprises, is a fascinating man. It's hard to believe that this former military man with a big smile and so passionate about his work, earned a medal for his involvement with the Canadian Army during the Bosnia's conflict in the 1990s. Trained as a naval mechanic, he is now the manager of one of the most important projects in the Telecon Enterprise portfolio in Quebec.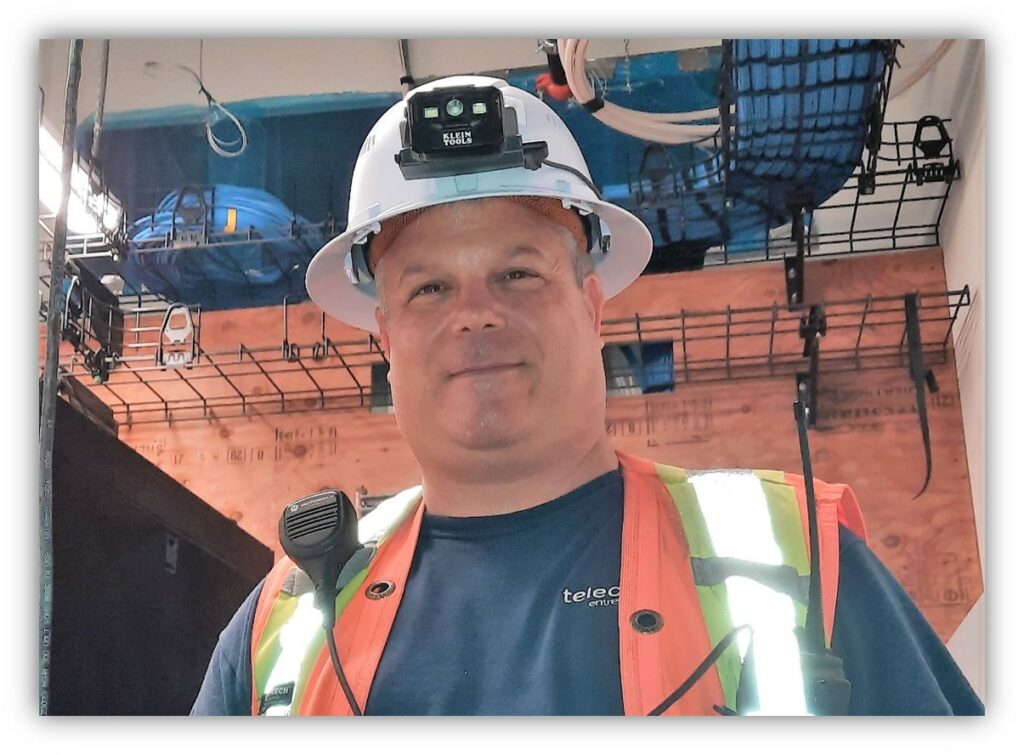 Danny loves his job and talks about it with passion. He currently spends all his days working on a new state-of-the-art tower for a client in downtown Montreal, where we are responsible for most of the connectivity. He says he's heavily engaged in the project, which has been a part of his life for almost a year and a half. Proud to be working on the most prestigious project of his career, he says our turnkey offer gives us the chance Telecon Enterprise to be the only firm that can accomplish mandates of this magnitude. According to him, our diversified activities and solid infrastructure allow us to give people like him the chance to work and develop their skills on innovative and exciting projects.
Landmark project completed in record time
In recent years, he has had the opportunity to work on several significant mandates. He remembers participating in the creation of a manufacturing plant for vaccines against COVID:

It is satisfying for him to know that he is trusted to work on complex missions and he says he is very proud of the work of his team, who has put a lot of effort into a project to help the community quickly.
A significant military journey

In addition to this exemplary discipline and determination to do things right, his military experience has also given him many tools that he still uses today in his professional life. Danny feels that his desire to constantly challenge himself is an influence of the mindset that was implanted in him during his time in the military. It's one of the reasons he loves his job at Telecon. Our growth gives him confidence that he can continue to grow and learn while taking on interesting challenges. That makes him very optimistic about the future of a technology company like Telecon Enterprises.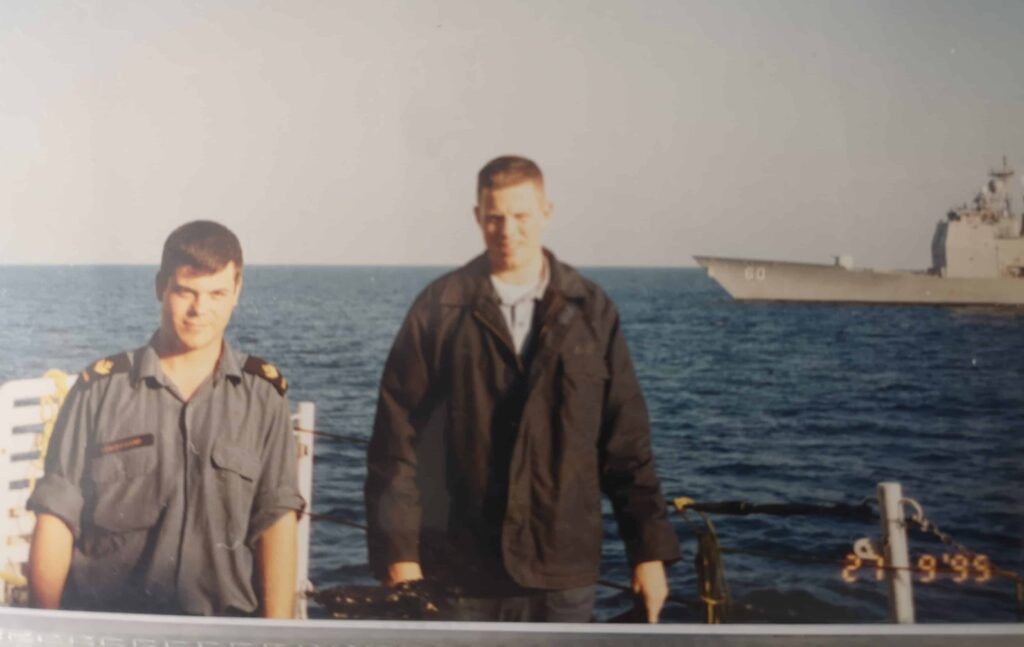 Rallying the troops
This motorcycle enthusiast, who has ridden in the remote regions of Quebec, is enjoying his new role as foreman. Helping his colleagues is nothing new for him. He particularly appreciates being recognized as a reliable resource for his team and for our customers, manufacturers, distributors and partners. Danny thrives in a team environment and excels at juggling the relationships between the many stakeholders in a project by listening and being open to the ideas of others. He is a very humble man and likes to mention with conviction that he prides himself for having the skills to accept that he may be wrong.
We all want to thank Danny for his dedication and integrity.