Marc Swiednicki, a renowned Canadian chef and winner of the Food Network's "Wall of Chefs", as well as a Structured Wiring Technician at Telecon since 2022, invites us into his life – both within the bustling kitchen and beyond. Through overcoming challenges, he shares his journey of finding equilibrium between his culinary passion and a nurturing, secure, and fulfilling workplace.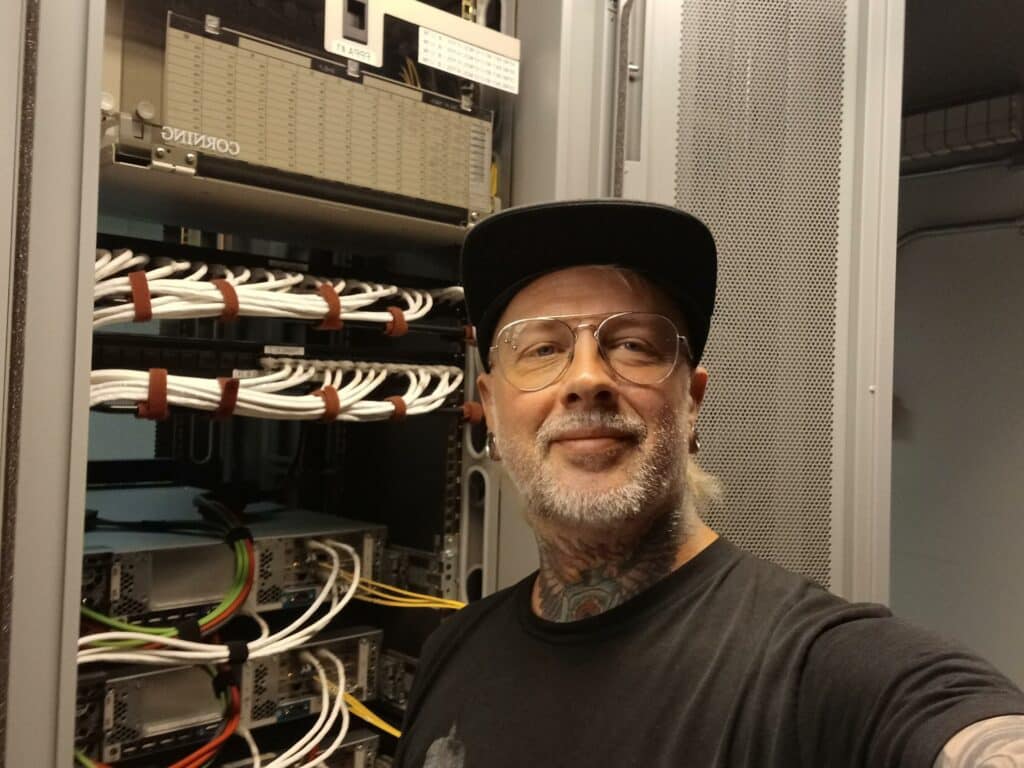 Being both a Chef on the weekends and a Structured Wiring Technician during the week, do you agree that these jobs require similar skills?
Absolutely! Both roles are closely intertwined and are hands-on in nature. Whether dressing a dish or organizing cables within a wall, both jobs demand precision, involvement and technique. Being a perfectionist, my colleagues know that I approach dressing cables with the same precision that I apply to the kitchen.
What triggered this desire to work in a positive environment?
One day, while riding my motorcycle, I was hit in a serious crash that left me seemingly lifeless on the road. Following a series of search and rescue efforts, I was eventually located, but in a severely compromised condition. I then spent three months in a coma at the Vancouver Hospital, fighting to wake up again.
After being unconscious for three months, I woke up clean and was given this rare chance to start all over again. While I acknowledge the lingering physical damage from my weak leg, it doesn't prevent me from making every moment count.
Following the accident, I distanced myself from the passion for cooking I once had. A turning point came when I coincidentally met and connected with Anthony Bourdain, who became a significant source of inspiration. His influence reignited my confidence in cooking. I was eager to strike a healthier balance, perfecting my culinary craft without compromising my mental and physical well-being.
This experience also made me realize the need for change. While being a chef in the kitchen was enjoyable and exhilarating, I came to understand that restaurants, behind closed doors, can sometimes foster toxic and unstable environments.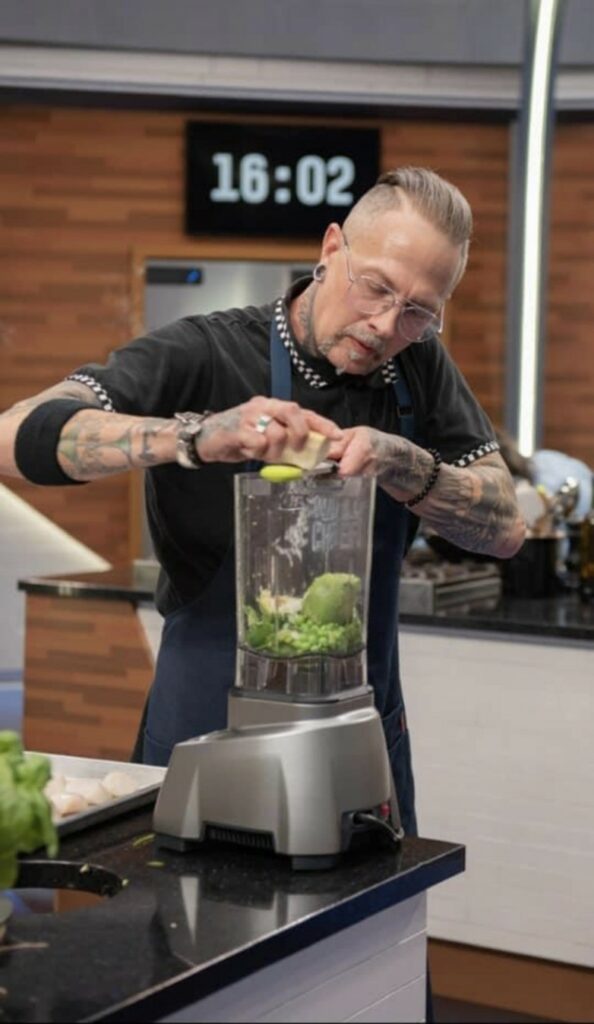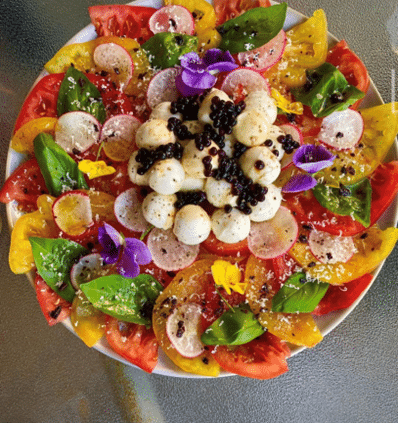 Would you say that today you've finally found a healthy professional balance?
At this point in my life, I can confidently say I've found it, thanks to Telecon. Regardless of circumstances, the level of understanding and flexibility here is profoundly human and real. A great example is when I struggled with a specific job due to post-accident leg issues. I felt comfortable sharing my feelings with my managers. They promptly placed me in a role and location best suited to my needs and skills. This is the type of safety I am so fortunate to experience here. It's a refreshing and rare feeling, one I was not used to having previously.
Finally, what are your upcoming projects for the future?
So much is in the works! The project I am currently engaged with at Telecon is quite exciting. We're delving into the past, exploring older analog cable wiring and strapping technology. This opportunity allows me to learn various techniques and gain hands-on experience in the field with our team.
In parallel, I'm wearing my Viking Chef hat on the weekends and I'm filming a new show called "What the Fork!".
The ability to pursue my culinary passion while also indulging my love for cable wiring is beyond this world.