Fortis turned to Telecon Enterprises to deliver a major connectivity project for one of Canada's biggest transit hubs, Union Station.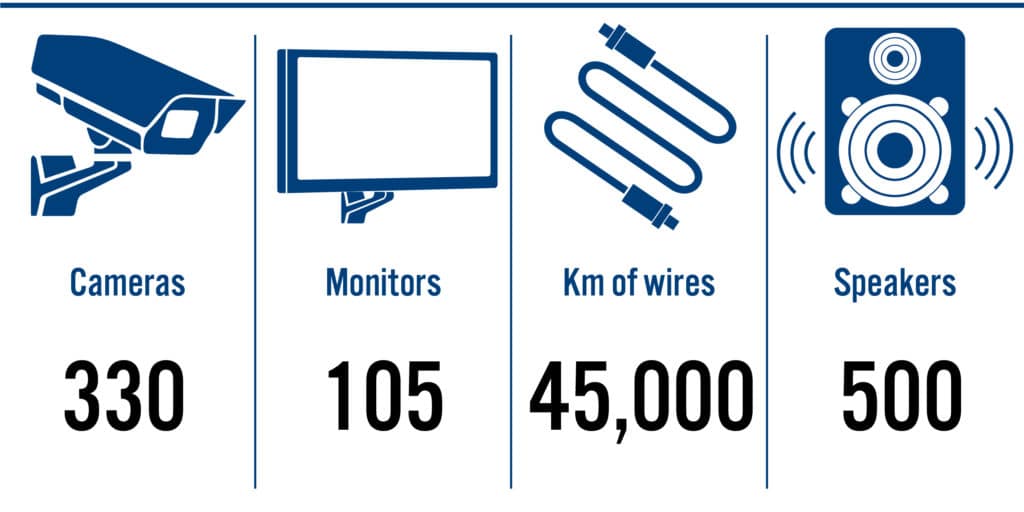 Revitalization of the Most Engaging Station on Earth
Fortis turned to Telecon Enterprises to deliver a major connectivity project for one of Canada's biggest transit hubs, Union Station. Our turnkey solution allowed us to be selected to improve the station's connectivity by installing 330 cameras throughout the station, 105 LED monitors, and more than 500 speakers. All these elements are interconnected and managed in 8 new state-of-the-art telecommunications rooms that were designed and installed in record time, with no impact on the thousands of daily users of the Toronto-based station.
Union Station
Union Station is the busiest station in Canada, with over 300,000 people using this Greater Toronto transit hub each day. Inaugurated in 1927, the infrastructure had to be updated and ready to step into the smart era. This station is an important vehicle for tourism and cultural life in the Toronto community and needed major infrastructure upgrades to further extend the longevity of this iconic station. This improvement project, led by Buttcon, was executed for Metrolinx, the Provincial transit agency that oversees public transportation projects in the Greater Toronto and Hamilton Area.
Connectivity : From A to Z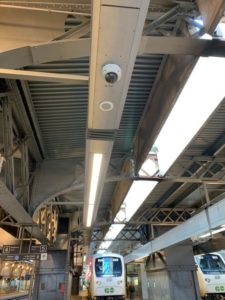 Fortis selected Telecon Enterprises for this mandate because we were the only service provider who could handle the entire connectivity aspect of the project. We offered a complete turnkey solution: pre-study, mock-ups, material ordering, installation, and commissioning. Working with a single team greatly reduced communication and made the project easier to manage for our client. We were responsible for updating the electrical systems, lighting, CCTV, security, and communication of the train shed. We also connected the telecommunication rooms with data fibre and installed over 300 cameras throughout the station. In addition, Telecon Enterprise was responsible for the audio pre-study analysis and installation of speakers, amplifiers, 55″ monitors, and outdoor TV panels.
A Groundbreaking Concept to Hide 
45,000 km of Wires
Our team was in charge of finding an innovative idea to manage the huge amount of cable that is running through kilometres. Our experts fixed the situation by creating a new itinerary for the cables and hanging them in height to save as much space as possible. This new pathway conceals all distribution, power, communication, and audio-visual cables, and incorporates all lighting, CCTV cameras, monitors, sound systems, and fire alarm.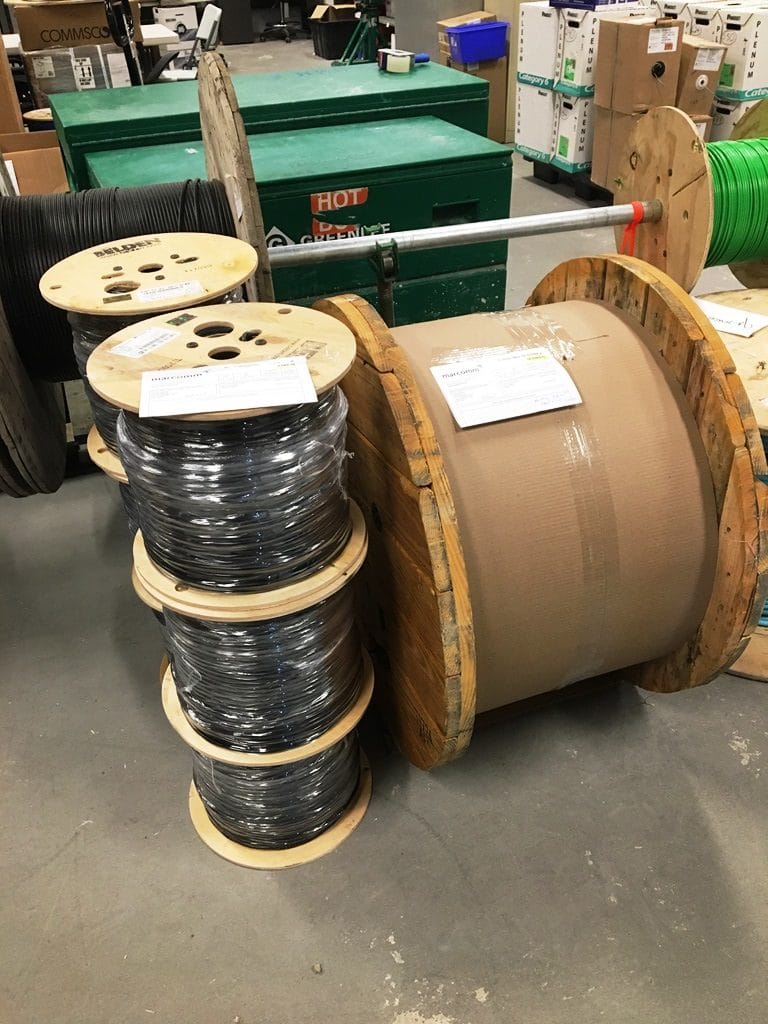 The Challenges of Connecting Canada's Busiest Train Station
For 24 months, more than 20 technicians worked evenings and nights under difficult conditions to deliver the project with minimal impact on network users. Our experts had to work very hard, positioned on high platforms, to install kilometres of cables. The employees have shown great leadership by remaining positive and motivated, despite the complexity of the work to be done and the high security protocols they needed to follow. Our agility has enabled us to meet the high demands of our partners despite contingencies and the many participants in the project.

Summary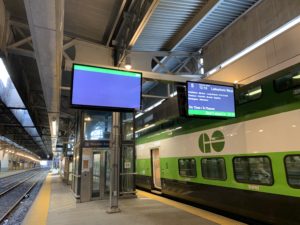 We are proud to have participated in the revitalization of this smart, engaging, and enjoyable station for thousands of daily users.  This large-scale project required agile proactive management that only a company like ours can manage. Our complete turnkey solution allowed our client to reduce project communications and save time and money, while enabling them to intelligently manage their ecosystem with massive data collection on their operations, giving managers the right tools to make informed decisions.